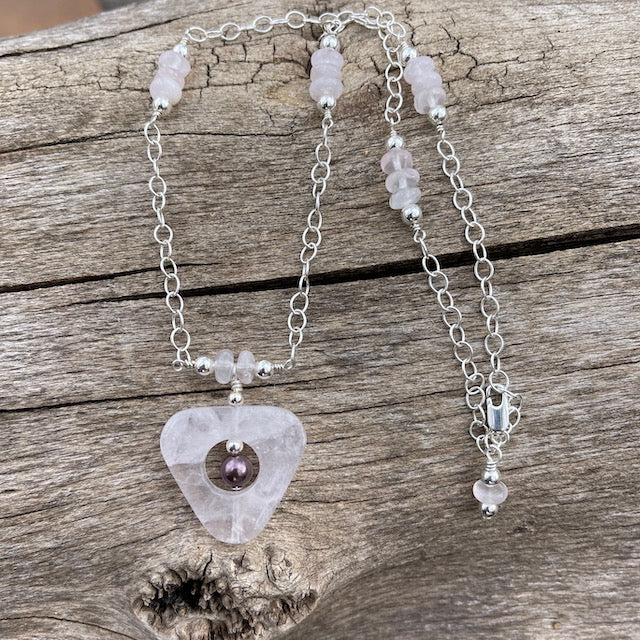 Rose quartz stone pendant necklace on sterling silver chain
This one-of-a-kind Rose Quartz Pendant Necklace is handcrafted with love, and graced with a captivating triangular rose quartz stone and a single plum-colored freshwater pearl. With its sterling silver chain and rose quartz bead stations, it's sure to make heads turn. It's an elegant statement of style!
Length: adjustable 15-17"