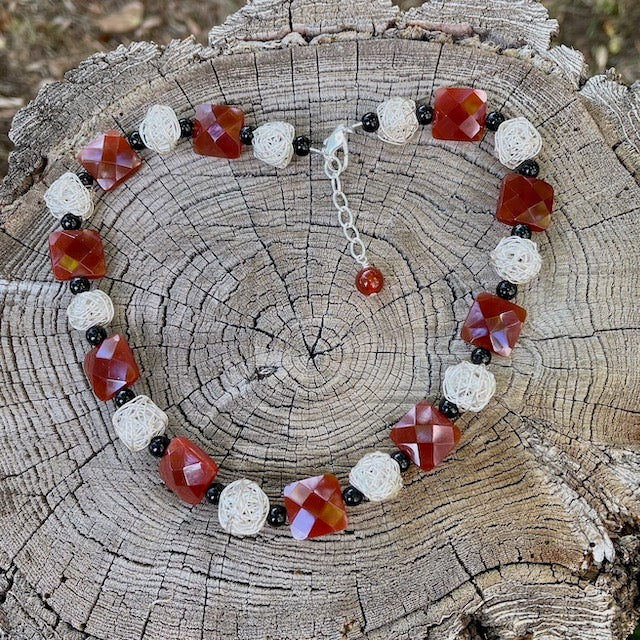 Carnelian necklace with sterling silver wire beads and black onyx
This stunning statement piece is made with powerful carnelian, which is said to boost your inner strength and creativity. It's a gorgeous necklace that combines carnelian with sterling silver wire ball beads and black onyx. It will elevate your mood and any outfit!
Length: adjustable 16.5" - 17.5"