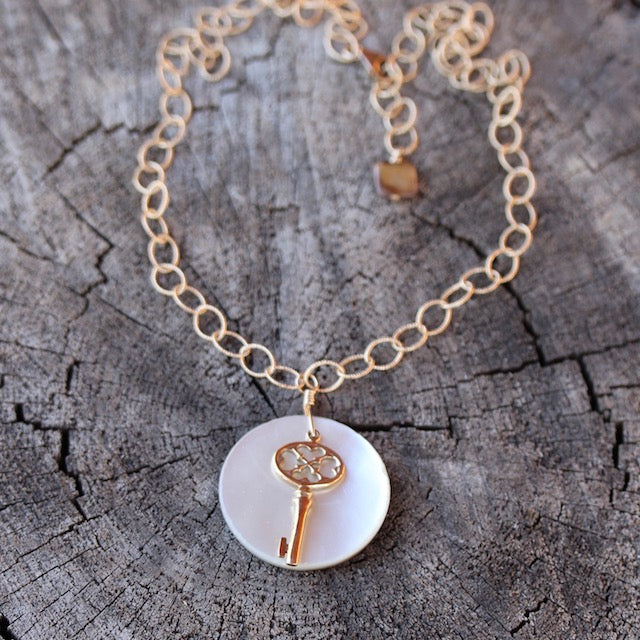 Bronze key with pearly shell pendant necklace on 14k gold filled chain
This intricate bronze key is wire-wrapped by hand onto the pearly shell for a striking pendant necklace.  It hangs from a 14k gold filled chain with textured links, a gold-filled lobster clasp, and an unusual square pearl in a deep bronze color to finish the chain.  It's a simple, yet elegant necklace for any occasion!
Length: adjustable to 18.5"